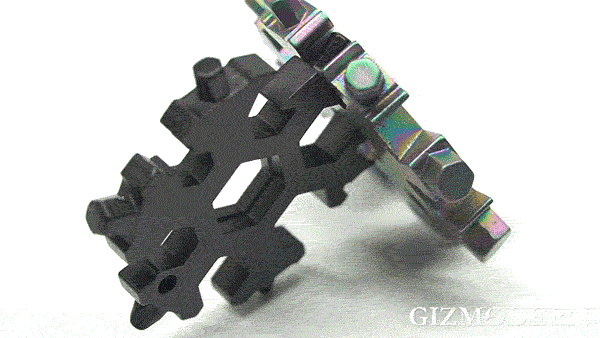 You can carry the snowflake tool keychain anywhere easily. It comes with a keyring, it is super convenient to install the snowflake multi-tool into a daily key & bag.
This tool can be used to open the beer bottle, turn the screw, fix snowboarding, bicycle, toys.
It also can be used for outdoor activities, such as camping, boarding & rescue.
Eight-pointed snowflake has 18 functions.
Six-pointed snowflake has 15 functions.
Dimensions: