Click the "ADD TO BAG" button now!
BUY MORE SAVE MORE
| | |
| --- | --- |
| Minimum Qty | Discount |
| 2+ | 5% OFF |
| 3+ | 10% OFF |
| 4+ | 15% OFF |
| 5+ | 20% OFF |
Are you tired of having to wash your dog's paws after every short walk outside?
The Portable Pet Paw Washer is a new, innovative and easy way to rinse your pet's dirty or muddy paws, before they track it all over the house!
The Portable Pet Paw Washer features an array of soft, gentle, thick silicone bristles inside an easy-to-grip tumbler.
Designed to be gentle on your pet's paw, the silicone bristles will gently loosen mud and dirt, keeping the mess in the container and not in your home or car.
The Portable Pet Paw Washer is great for trips to the park, hiking, running or even playing outside.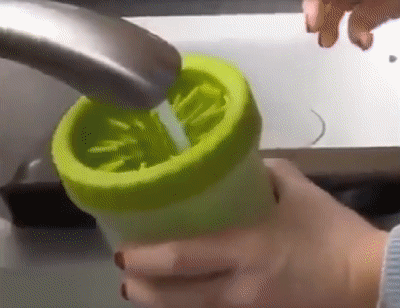 Features:
Light and compact design - easy to carry around to the park are long walks with your dog.
comfortable and relaxing - the soft bristles inside will massage your dog's feet while it cleans them.
Removable and washable - simply remove the cleaning pad, wash it and you are ready for the next time.
How to use:
Fill the PawCleaner to about two-thirds full of water. If preferred, add some foam cleanser or shampoo into it.
Insert your dog's paw into the PawCleaner and jiggle it for 1 minute.
Let the soft bristles delicately but thoroughly clean their pads and claws. (For first-time experience, try starting with your dog's rear leg to get used to the new experience)
Repeat the process for each Paw and your dog is free to run around leaving the dirt in your PawCleaner and your carpets/floors stay clean.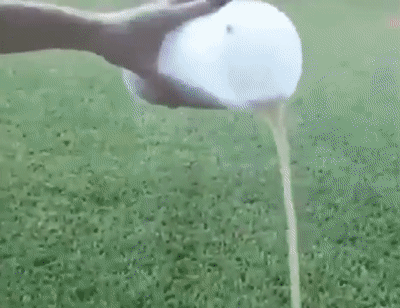 How does it work?
The Extra-Soft Silicon Bristles inside swirl gently on your dog's paws to clean out
any dirty debris accumulated from the outdoors, simultaneously massaging your dog's paws to make for a comfortable and relaxing experience!
Specifications:
Material:

Plastic and sillicon

Size:
S - 7x9.8x11/CM
M - 8x10.5x15/CM