Babies and toddlers are always falling while they play, crawl, and learn to walk around your home.

Accidents are expected, but it's frightening to think of the impact on one of the most sensitive parts of their bodies - their fragile little noggins.
Getting hit on the back of the head can cause serious permanent injuries that could potentially follow them for a lifetime.
Pretty scary right?
That's why we created the BabySafe Protection Backpack, the cutest solution ever that gives parents like you the peace in mind you deserve.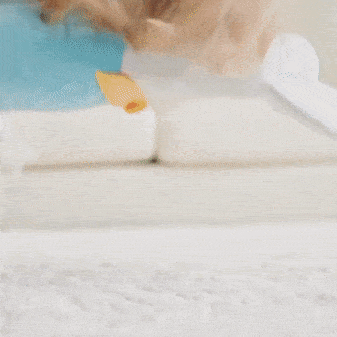 100% Shock Protection & Your Peace In Mind
This adorable BabySafe Protection Backpack will effectively protect your baby's fragile head, neck, and upper back when they fall backwards, especially on surfaces like hardwood.

Pretty convenient right?
The 100% shock absorption materials give your little one an added layer of protection while learn to walk, play or explore your home.
Prevents Flat Head Syndrome
The hole in the center of the head pad helps prevent flat head Syndrome, giving room for your baby's skull to naturally grow and develop even when they lie down for long periods of time.
Fully Adjustable & Grows With Your Baby
The ultra adjustable straps allow you to be in control of just how snuggly fit you want the backpack to be on your little one, with a lightweight design that still provides your baby with full freedom of movement.
The BabySafe Protection Backpack grows with your baby from the age of 4 months to 36 months.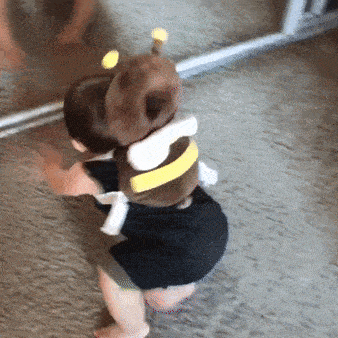 Highlights
👶 Baby Friendly Material: Our BabySafe Protection Backpack is comprised of skin-friendly cotton fiber that won't chafe your little one's skin. This makes it exceptionally soft and comfortable while they wear it around you home!
❤️ Adorable Designs: Not only will your little one be well protected, but the cute design will make your baby want to wear it.
✅ Easily Washable: It is hand washable with warm water. Please avoid machine washing, bleaching, and tumble drying.
FAQ's
1. Does your little one need a BabySafe Protection Backpack?
A BabySafe Protection Backpack can help prevent some of the more serious boo-boos. When wearing one, your baby may fall and hurt their head, but the damage should be limited to tears only.   
2. Is this suitable for my baby?
If your child is super active, loves exploring your home, or is just learning how to crawl or walk, this is perfect for them!  
3. How to wear the BabySafe Protection Backpack?
Your baby wears it by slipping the straps around the shoulders just like wearing a backpack. The back has a circular protector that is super soft if they fall backward hitting their head.
What's included?
- 1x BabySafe Protection Backpack
Specifications:
- Size:  13.11" x 7.48" x 2.36" inches (33 x 19 x 6 cm)
- Weight: 5.9 oz. (0.17 kg)