Still worried that the phone screen is too small?

The 3D magnifying glass for phone screens solves the problem.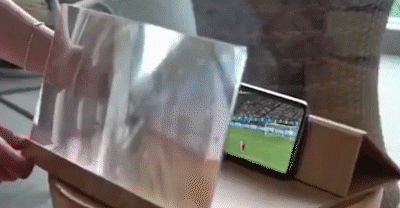 LIGHTWEIGHT and CONVENIENT, the Magnifier offers an affordable and clear magnification that you can take with you wherever you go.
Product Features:
PROTECT YOUR EYES - Instead of looking at the tiny screen of your phone, zoom in and you will see a brighter, more beautiful and different color. Mobile phone screen can be MAGNIFIED 3 times, clear and vivid image, stronger dynamic feeling!
BEST VIEWING EXPERIENCE - Uses high definition optical amplification technology, no power, no cost, energy saving and environmental protection.
SUITABLE FOR ANY MOBILE PHONE - Mobile phone screen amplifier 3D HD video amplifier folding stand compatible with iPhone and all smartphones. It is also suitable for all various occasions - indoor, camping, travel, leisure, etc.
CONVENIENT - Reduce eye strain when watching videos on the phone. Foldable design, small volume, convenient to carry on business trips.
Mobile phone holder, magnifying glass for all kinds of phones.
The 12-inch screen amplifier is the latest model, the latest design, thick screen, making the phone screen larger, more dynamic and easier to use.
One of the benefits of this product is that it avoids visual fatigue, ideal for those who must or spend a lot of time behind the screen.
It has high definition vision, radiation protection and no power.