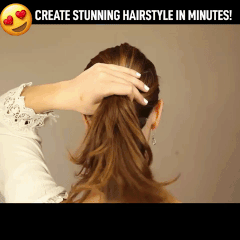 Easy and simple to use. ✅
Works in long, short, thick, thin, curly, straight, wet or dry hair. 😱
No more headaches or damage. The combs hold your hair, not the elastic (which could hurt when elastics pull the hair)
Cute designs! 
Elegant and sophisticated looking
Style your hair whichever way you want! Be as creative as you please ❤️
Stays in place all day!