Keep Your Cat Busy Purring All Day Long!
This interactive hamster doesn't just talk but it repeats everything you or your cat will say no matter if it's laughing, singing or meowing!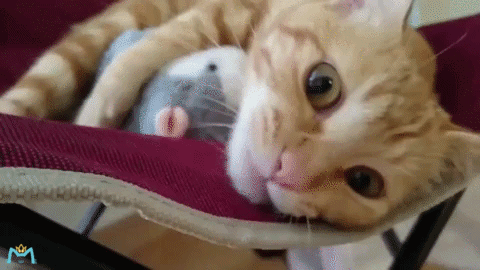 Turn on the hamster, speak to it and within a few seconds it will dance and attempt to copy you.
Available in three colors: Coffee, Gray, and Brown
Batteries are not included (3x AAA)
HOW TO USE
Place fresh AAA batteries and secure safety cover.
Switch hamster to ON.
Speak a phrase you wish to repeat.
Wait for it to mimic your phrase in a funny and high pitched voice while dancing.
Flip the switch to OFF to conserve battery life when not in use.