NEVER SPEND MONEY ON A MASSAGE OR ACUPUNCTURE AGAIN!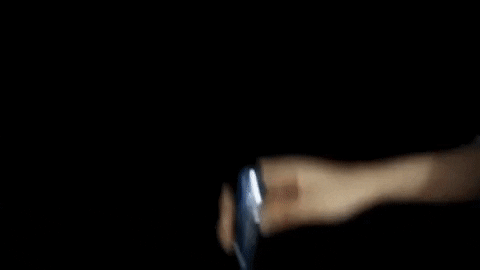 THIS PRODUCT WILL CHANGE YOUR LIFE:
✅ Slows Aging
✅ Reduces Pain From Migraines
✅ Alleviates Stress
✅ Relieves Inflammation
✅ Alleviates Fatigue
✅ Reduces Muscle and Joint Pain
AMAZING FEATURES:
Innovative Technology - Our 'Electronic Acupuncture Pen' is painless, that uses an electric pulse to activate tissues, slowing sagging and aging skin, promote healthy blood circulation, detox the meridians, and help to reduce muscle pain!
Perfect For All Parts of The Body - The adjustable pressure settings allow you to use our product in all parts of your body. No part is to rough or too soft. YES! Even those nitty gritty or super delicate areas of your beautiful body!
Cheap Alternative - Our 'Electronic Acupuncture Pen' provides our customers with a cheap alternative from acupuncture consultations. This will save you hundreds in medical bills an acupuncture operation can set you back $100+.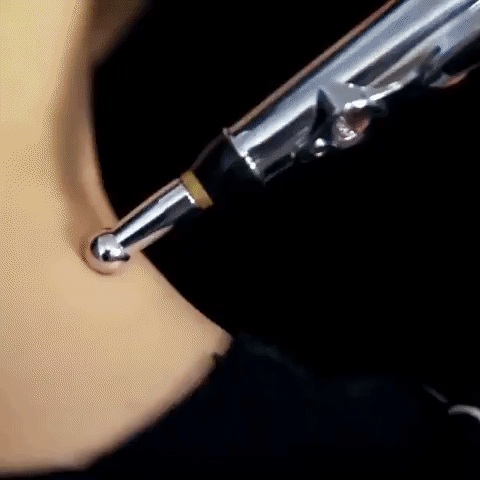 JOIN THE WAVE OF PEOPLE LIVING PAIN AND STRESS FREE TODAY!
Convenience and Accessibility - The 'Electronic Acupuncture Pen' is extremely lightweight allowing you to take it everywhere with you. Its compact design allows you to put it in your handbag, suitcase, or backpack, allowing you 24/7 access to pain relief and muscle stimulation.
Needleless Acupuncture - Our technological advances have allowed us acupuncture qualities without piercing the skin. Stimulating aching areas with the same intensity, precision, and efficiency of real acupuncture. Providing our loyal customers with a fear of needles with the ability to live their life pain free!
50% OFF FOR A LIMITED TIME ONLY. JUST
CLICK

ADD

TO CART

TO GET YOURS NOW!

Different Pain Relief Modes:

Dome Type: Superficial therapy, which is specifically for very sensitive areas and facial beautification.

Node type: Node therapy, which is applicable for larger muscle groups and more general body pains.
How to operate:
Simply press the pen onto sore or affected areas and it will release an electric pulse to stimulate the meridians and acupuncture points in your body for healing and pain relief.
It has a digital display that shows the strength of the electrical pulse output (0 - weakest and 9 - strongest). Simply press the start button to increase or decrease the strength of the electric pulse.
EACH ORDER COMES WITH ITS OWN INSTRUCTION MANUAL!
OUR SHIPPING POLICY

Frequently Asked Questions:
Why do I need this?
Do you have pain in nitty-gritty areas? From your neck, chest down to your calves our product sends electric pulses, slowing sagging and aging skin, promote healthy blood circulation, detox the meridians, and help to reduce muscle pain!
Why not regular acupuncture?
Regular acupuncture can cost up to $100, our product provides a cheap alternative that is available 24/7. This will save you hundreds of dollars! Our product also provides those with a fear of needles a solution, to finally allow them to find relief.
What do I use for charging?
It only needs one AA battery (not included) to function.
Will it hurt?
Absolutely not, simply start at a low intensity and work your way up to where you feel comfortable.
Where can I use it?
You can use it all over your body IN ALL SORTS OF AREAS! If you are not sure our instruction manual has a guide on how to set up and use our product in certain areas.
Any more questions?
Feel free to contact us at 247MuscleTherapy@gmail.com or feel free to click the 'Contact Us' in the support box below.