Covers the back hinge area to make it look neat and beautiful. Fix the hinged stainless steel door panels together. 
Easy to install just use screwdriver or electric drill to fix the bracket in a breeze.
Adopting hinge board technology, both door, and side panels can be used. Used to build a frame or serve different types of furniture such as tables, beds ,dresser, chairs, shelves etc.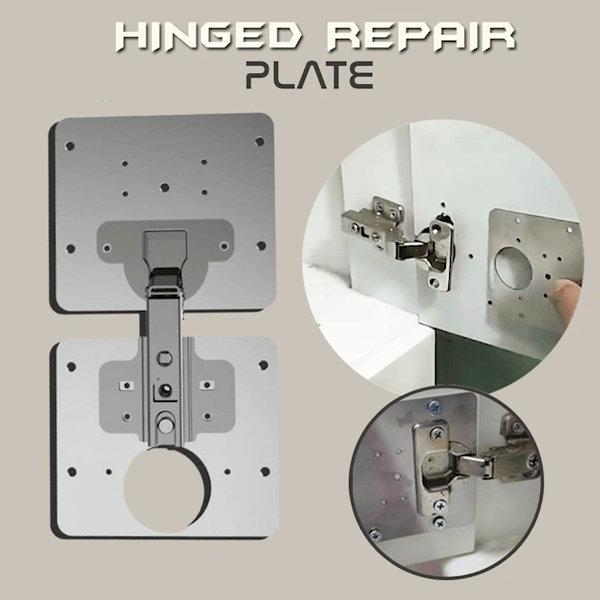 High quality Stainless steel material makes it rust resistant, attractive and durable.

Features:
BEAUTIFUL AND NEAT: Cover the original damaged area to make it look beautiful.
ONE THING FOR TWO: Adopting hinge board technology, both door, and side panels can be used.
MADE OF STAINLESS STEEL: Fix the hinged stainless steel door panels together, and then convert the original fixed stress point into a stressed surface, to be more firm.
PREMIUM MATERIAL - High quality Stainless steel material makes it rust resistant, attractive and durable.
WIDE APPLICATION - The Straight Bracket can be used to build a frame or serve different types of furniture such as tables, beds, dresser, chairs, shelves etc.
EASY INSTALL - Package come with Stainless screws, just use screwdriver or electric drill to fix the bracket in a breeze. 
Size: 10cm*9cm
Thickness: 1.5 mm
Material: Stainless steel
Craft: Fixed plate, hinge plate
Application: Doors and windows
Door opening angle: 95°-110°
Package:

Type1 - 1pc repair plate+4 screws

Type2 - 1pc repair plate+1 hinge+16 screws