Stay connected with a symbolic hug
Do you just want to hug? Unfortunately, it is easier said than done in these uncertain times.
For this reason, we thought it would be nice to offer a unique option ... Beautiful Hugging Necklace!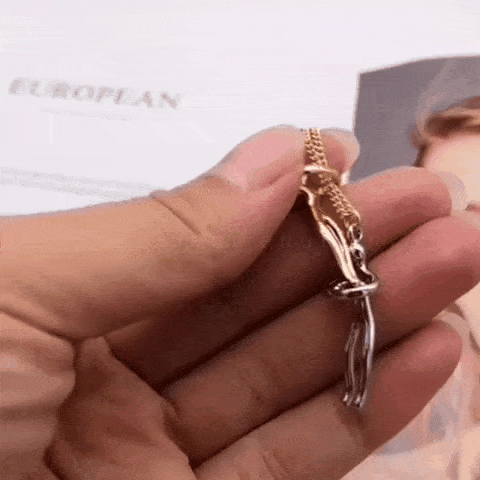 WHY DO OUR CUSTOMERS LOVE A SOUGH NECKLACE SO MUCH?
💖  Handmade  - these are not cheap mass-produced products. Each set requires more than 5 hours of manufacturing time and has its own blacksmiths.
💖  Durable for daily use  - No discoloration over time. You can be sure that you will wear this bracelet on a daily basis without corrosion or discoloration.


💖 Allergy and Environmentally Friendly  - There can be nothing worse than an allergy that prevents you from wearing your favorite bracelet  . Wear this bracelet as often as you want, without irritation! Environmental friendliness means that we only work in ethically sound conditions and use only ethically and economically viable materials.


💖  Comfortable to wear  - Cheap jewelry often scratches your wrists and neck a lot. Our silversmiths will make sure you don't even notice you're wearing a necklace!
Is your  loved one in a nursing home ? Or maybe in a hospital, quarantined, abroad, or just a loved one  you want to let them know you think of them?

Then this is a way to express your love for them and give them a symbolic hug until you can really do it again.
Technical information: