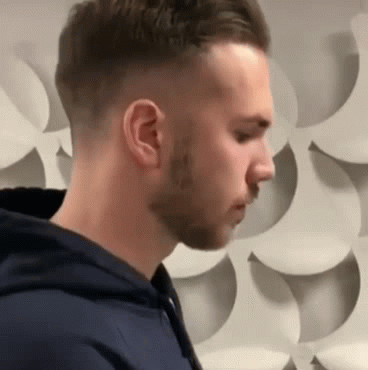 Description:
Hands Free Workout - Keep With You, to Use On the Go, At the Gym, At Work, Wherever. Jawline exerciser lets you exercise your MOST VISUAL BODY PART without needing to break a sweat, wherever you are. Enhance Your Jawline - Look Younger and Better With A Chiseled Jawline Slim, Tone, and Tighten Your Face and Neck Quickly, With Revolutionary, Patented Technology. Use revolutionary patented technology to quickly shape and tighten the face and neck. Convenient, hands-free exercise-carry it with you, go out for fitness, work, and use it anywhere. Reduce cravings-chewing has been shown to reduce cravings, leading to more weight loss.
Features:
[Material]: Jaw Exerciser And Neck Toning Equipment Made of Silicon with Polyurethane Composing the Bite Strip. Polyurethane Bite Strip Allow for a Custom Mold to Your Mouth that allows you to easily adjust the shape and mouth cavity.
[Effect]: Jaw Exerciser And Neck Toning Equipment Tones And Tightens Underlying Facial Muscles To Help Reverse The Signs Of Aging. Exercises Facial Muscles to Reduce Sagging, Wrinkles And Smile Lines, looks younger and better. Reduce hunger, it has been shown to reduce travelling, resulting in more weight loss.
[Work out]: Jaw Exerciser is for anyone interested in health and fitness, who wants to create a more muscular, youthful appearance. It's the hands-free workout that anyone can do.
[Be applicable]: a younger, tighter face, increased metabolism, increased hair growth, stress relief, Increased levels of human growth hormone, and ending oral fixations to name.
[Anywhere can be used]: Convenient, easy to carry hands-free exercises can be used when going out, at the gym, at work and anywhere.
How to Use:
1. To fit, first practice placing jaw exerciser and get the feel for how wide you should open your mouth. Put Jaw Exerciser with biting strips in boiling water for 20-25 seconds.
2. Remove Jaw Exerciser from boiling water, shake off excess water, but don't wait too long to let it cool.
3. Stick your thumbs through the hole, place and adjust jaw exerciser so you are biting down on bite strips. Bite down and hold for 15 seconds to customize the mouthpiece to the contours of your own mouth.
4. Remove jaw exerciser from mouth and cool your imprints under cold water for a few seconds to permanently set imprints.
5. Please follow our Recommended Workout Scheme to get the best results and reduce the risk of injury.
6. Measure Results Before you start we suggest that you take a picture of yourself with clear lightning. Then after 4-8 weeks+ of frequently exercising Jawline take a new picture and see if you've made some progress.