PRODUCT DETAILS
Increase storage in your refrigerator or other places in your home with this Storage Organizer.
Lightweight and durable food container, Sliding design, easy to glide in and out. Mount it in your refrigerator to maximize the space.
Retractable Drawer Design - to accommodate more food. It can make full use of the wasted space in the refrigerator, freezer, or kitchen cabinets.


One-piece Handle Design - Flexible pull, very convenient. It can help you partition different types of food or other objects. The transparent, perforated design helps you easily distinguish the location of your content and get it quickly.
Make full use of space and manage things conveniently.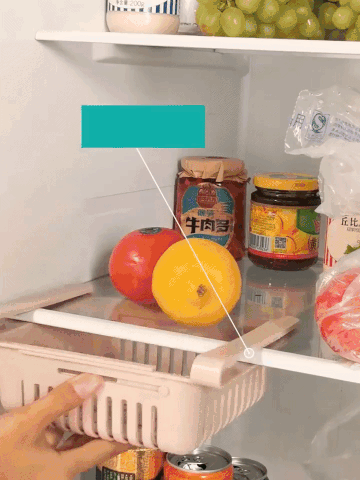 There are drains and filter trays under the container, which can directly wash vegetables, naturally filter water, and dry vegetables and fruits. Retractable about 8~11 in.
Wide Range of Uses
- Suitable for storing canned beverages, vegetables, meat, cheese, bagged frozen vegetables and other foods in a waste space under the refrigerator, freezer, kitchen cabinet and maximizing storage in the storage room. Make full use of space and manage things conveniently.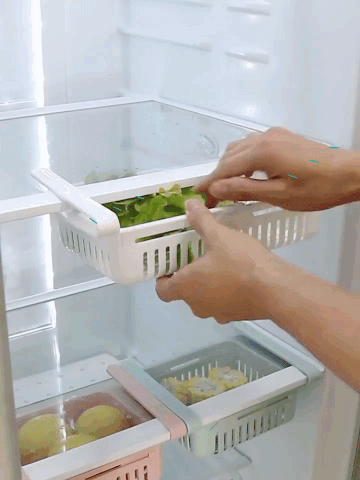 SPECIFICATIONS:
High-quality polypropylene plastic
Retractable about 8~11 in.
Many Uses Kitchen organizer, Storage organizer, shelf rack, many other possibilities