Do you know the benefits of the puzzle?
Or do you want to stimulate your child and keep him away from screens?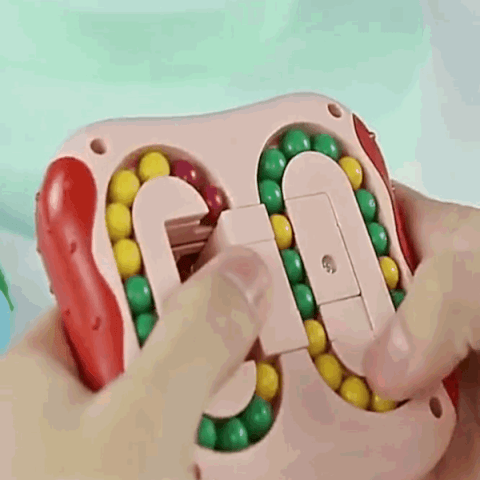 This toy is a new, simpler version of the Rubik cube.
This toy trains hand-eye coordination , focus , patience , persistence, and strategic thinking and problem-solving ability .



A FUN DOUBLE-SIDED PUZZLE
The goal of the puzzle is to place the balls of the same color in the circuit.
Above all a distraction allowing him to occupy his time. It is so much fun that it ends up taking your child all the time with our puzzle.



REASONING CAPACITY 
Our puzzle will allow your child to concentrate on stimulating his logic to find how to solve the puzzle.
It stimulates your child's brain, and memorizes information.

Why order Spin Magic now?

A puzzle has several benefits for your child such as:
observing, analyzing, developing memory, learning patience and perseverance, and promoting concentration and dexterity.
When children are  exposed  too young  to screens  (tablets, smartphones or television) this can have  consequences  for their  development  and their  health.

Make your child happy now, tap add to cart! 



PATIENCE AND PERSEVERANCE 
Your child will stay for hours concentrating with perseverance before this puzzle to solve it. Stimulates patience , attention and perseverance.

With all his qualities, he will succeed! Strengthens self-esteem and self-confidence.