Click the "ADD TO BAG" button now!
BUY MORE SAVE MORE
| | |
| --- | --- |
| Minimum Qty | Discount |
| 2+ | 5% OFF |
| 4+ | 10% OFF |
| 6+ | 20% OFF |
💪Stabilizing Shoulder Brace for Injury Prevention💗
WHY DO I NEED THIS?
In and around the three shoulder joints are tendons, ligaments, and cartilage, all designed to stabilize and mobilize the shoulder to perform daily actions both large and small. Any injury or inflammation in any of these structures can lead to pain.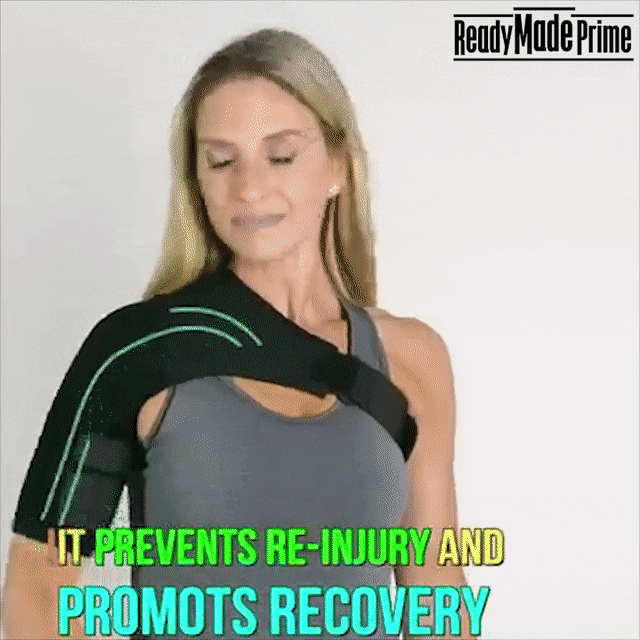 For some injuries, it's vital to use a brace so your injury doesn't worsen or heal improperly. So whether you are male or female, athlete or not, having a shoulder brace provides the support and stability your shoulder needs.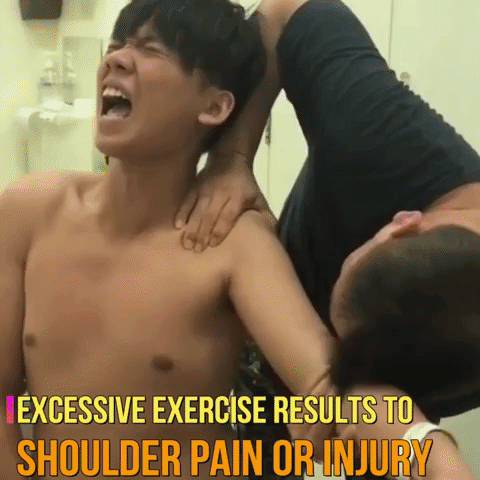 A shoulder brace uses includes:

Providing soothing, customizable compression. This shoulder support stabilizes the shoulder to minimize unsafe movement, preventing injuries and promoting quicker recovery times.
This shoulder support relieves pain, swelling, and inflammation due to sprains and strains, shoulder dislocation, rotator cuff injuries, frozen shoulder, and arthritis.

SIZING INSTRUCTIONS(Adjustable Fit):

Arm Strap: Fits Biceps circumferences 8" up to 23"
Chest Strap: Fits chest circumferences 27" up to 50"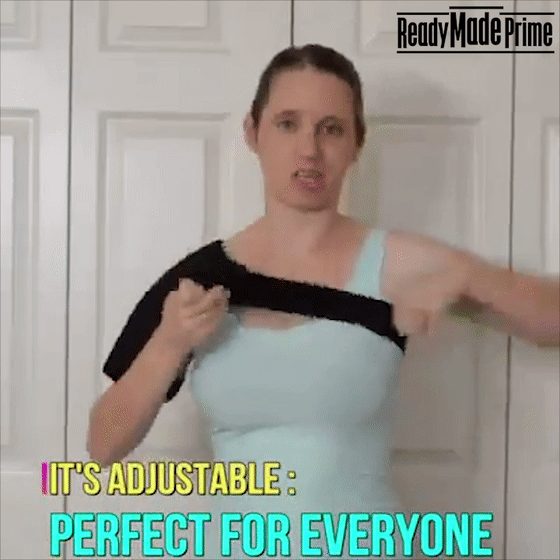 COMFORTABLE LOW PROFILE DESIGN: Suitable for both men and women, the shoulder brace has the left or right shoulder option as needed. The slim design can be worn under regular fit clothing for a discreet look or worn over undershirts and tees if desired.
QUIT SHOULDER PAIN: Wear the arm brace and feel pain relief from common injuries like Rotator cuff, Dislocated shoulder, AC joint injuries, Bursitis, Labrum Tear, Shoulder Pain, Sprain, Soreness, Tendinitis, Arthritis.

BREATHABLE NEOPRENE BLEND: Constructed with a lightweight neoprene blend, the shoulder support retains therapeutic warmth while allowing excess heat to quickly escape. The breathable blend is also machine washable for easy cleaning.
BE ACTIVE: Orthopedic shoulder brace is not just a shoulder immobilizer and stabilizer brace! It's your new workout shoulder brace and your new sports shoulder wrap. Wear it to prevent re-injury and keep practicing the sports that you love!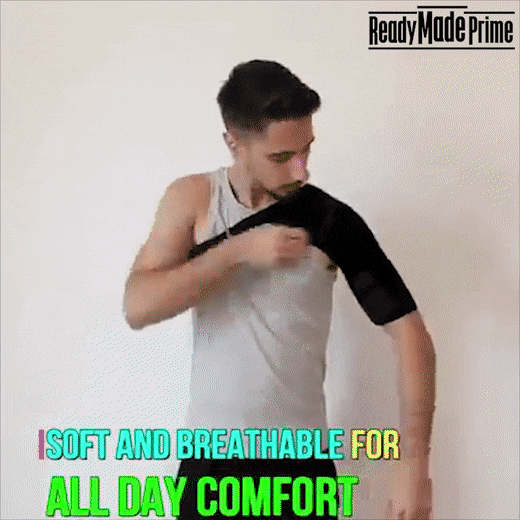 HOW TO USE
FREQUENTLY ASKED QUESTIONS
Question: What size is right for me?

Answer: With specially designed stretchable materials and straps, it can be adjusted to all body types, men or women. See the information below:
SIZING INSTRUCTIONS(Adjustable Fit)
Arm Strap: Fits Biceps circumferences 8" up to 23"
Chest Strap: Fits chest circumferences 27" up to 50"


Question: How long can I wear it?

Answer: If You Are Recovering from a shoulder Injury your body will need time to get used to. Stop wearing it as soon as it becomes uncomfortable; take a break and wear it again. We recommend not wearing it to sleep. Most of our customers achieve great success wearing it 2-4 hours at a time. Wear It During Workouts to aid Stability when moving the shoulders.


Question: Can I wear it under my shirt?
Answer: Yes! This Orthopedic Shoulder Brace is designed to be sleek so that it fits undershirts or clothing, so you can be wearing it in public without people noticing. But for maximum comfort, consider wearing it over the clothing.


Question: I have this shoulder Pain, is the shoulder brace suitable for me?
Answer: The Brace is suitable for the shoulder pain that is most common including:
Rotator cuff injuries and tears
Arthritis
Frozen shoulder syndrome
Shoulder dislocation
Tendonitis
Bursitis


Question: Am I at risk for shoulder pain?

Answer: Due to the location of the injury and the area's involvement in daily life, it would seem that shoulder pain is inevitable. But even if you're at risk for shoulder pain, there are many treatments that can help. One of the best ways to deal with a recent injury or chronic case of shoulder pain is with a brace.
SPECIFICATIONS
Material: neoprene

Size: Length: 44 cm

Width: 23.3 cm
PACKAGE INCLUDES
1 pc x Orthopedic Care Shoulder Brace