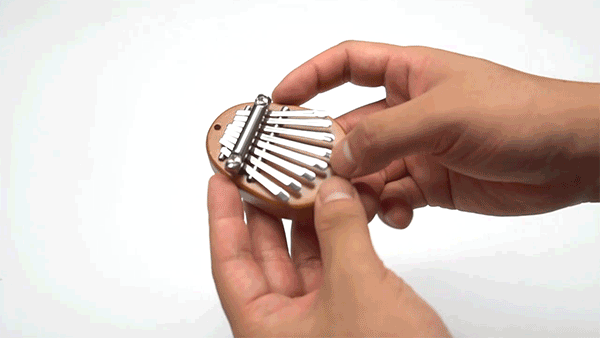 It produces layers of rhythmic tones and soothing, relaxing sounds.
Played on its own or used to add flavor to compositions, the kalimba is an essential instrument for music lovers, creators, and producers.
It can be hung on the key chain, very portable, you can show your musical talent anytime, anywhere.
Constructed from wood and steel, the kalimba is as much a piece of art as it is an instrument.
With clearly marked keys, you can begin your kalimba career with it and play it when you are having a rest.
It arrives pre-tuned, so you're able to start playing almost immediately.