Product Description
Sofa slipcovers material & design: Polyester & spandex fabric. Elastic band and strap fastening closure at the bottom, not easy to displacement.
Fits all furniture:

Our slipcovers are one-size-fits-most:

1-seater, 2-seater, 3-seater, 4-seater, L-shaped/sectional (combining 2-3 separate pcs covers)

for a sofa, oversized sofa, recliner, chair, loveseat & so on.
Stays in place:

Our sofa perfectly covers your sofa not out of shape. This sofa cover applicable to the sofa which there is a gap between seat with backrest and armrest. the small cloth strip that you use to hold in place, push them down and under as far as you can, will hold in place.
Ultimate p

rotect:

A must-have for homes with children & pets, this couch cover protects your furniture from dust, stains, wear & tear while offering a fresh look. Protect your sofa from cats & dogs with claws & sharp teeth.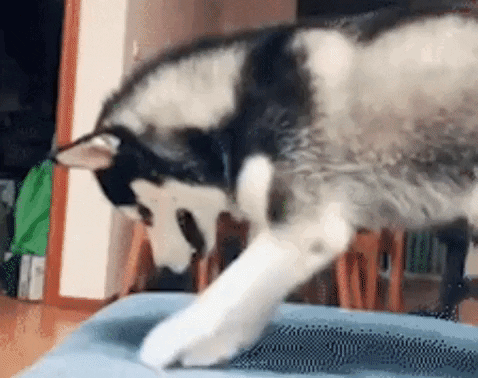 Improve your living space and give your home an upgrade with our family-friendly and easy to clean High Quality Stretchable Elastic Sofa Cover.
How to choose the size
1-seater: the length of the sofa (red line) should be 35-55"/ 90-140cm
2-seater: the length of the sofa (red line) should be 57-73"/ 145-185cm
3-seater: the length of the sofa (red line) should be 73-91"/ 195-230cm
4-seater: the length of the sofa (red line) should be 92-118"/ 235-300cm
For L-shaped, Corner, or Sectional sofas which combine 2-3 separate parts, you need to order 2-3pcs covers. The size of each cover will depend on the length of the AA, BB, and CC lines. For example: If AA=75in cm and BB=60in, CC=40in then you should go for 1pc 3-seater cover & 1pc 2-seater cover & 1pc 1-seater cover.
How to install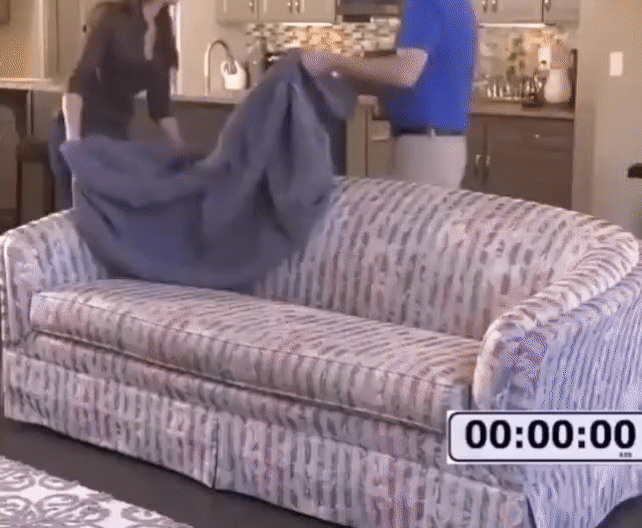 Step 1. Extent the sofa cover(Position the slipcover over the sofa with the label at the back.

Step 2. Cover the sofa in the right direction.

Step 3. Let the sofa hold down the four corners.

Step 4. Put the small cloth strip into the gap in the sofa.

Step 5. Put the sofa down and pull cover tight, pulling any excess fabric to the back.

Step 6. Enjoy your newly covered sofa!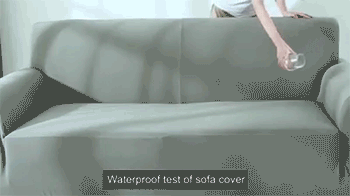 Other details


Soft fabric
The stitching is definitely pretty durable. Not easily damaged and easy to put onto the chairs.


Straps design
The fixed design with elastic band and straps in the bottom, double reinforcement, refused to shift!


Stretch fabric
Elastic anti-wrinkle fabric, super stretch in all directions, full wrapped, not easy to shift and wrinkle
Instructions
To preserve elasticity, machine wash in cold water and iron at low heat temperature. Do not bleach.
Package Includes