Reshape your face form to uncover your young energy.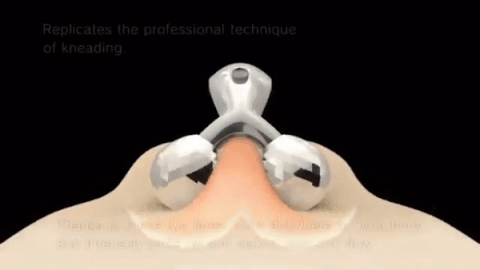 Are you tired of having wrinkles and fine lines on your face and forehead that make you look older? Or do you want to treat crow's feet and edema? Are you looking for a non-surgical and painless solution to improve your skin without leaving your sofa? Then use this V Facial Lifting Massager to get instant and prominent results. Its advanced solar panel technology and 360 degrees rotating balls not only lift face but also promote blood circulation and relieve stress to give you a youthful look.

Features :
REGAIN YOUR BEAUTY: To enjoy a youthful look is the dream of all. For this, all take different supplements or visit dermatologists for aging treatments. With the regular use of our innovative V Facial Lifting Massager, you can achieve the intended beauty goals you dream of.
SEXY BODY CURVES: 

Our V Facial Lifting Massager not only stops your face from aging but also throws away fat deposits in the areas like shoulder, forearms, thighs, buttocks, neck, arms, belly, and legs. It slims and reshapes the whole body to give a hot and sexy look.
"V" SHAPE FACE: 

Our V Facial Lifting massager is an efficient facial toning device that helps to lift your jaws and raise your eyebrows. It tightens the facial skins, provides elasticity to the skin, and effectively removes wrinkles on the face, forehead, and neck. Our V Facial Lifting Massager not only removes double chin but also reshapes the facial contours to give a V shape face.
NO MORE CROW'S FEET: 

Our V Facial Lifting Massager effectively removes the crow's feet, puffiness, dark circles around eyes, and brightening the eye area.
SKIN REJUVENATOR: Our V Facial Lifting Massager uses a gentle abrasive technique that helps to exfoliate your skin, remove dead cells and improves blood circulation to slow down the aging process while giving a radiant and luminous glow.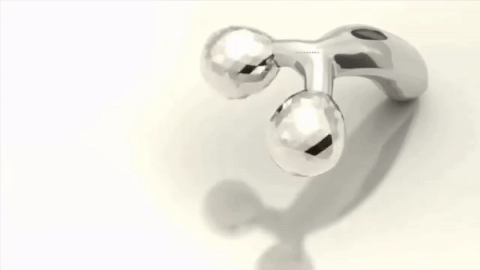 ADVANCED SOLAR PANEL TECHNOLOGY: 

Our V Facial Lifting Massager is equipped with solar panel technology to get rid of tangled wires around you. It uses solar energy to work and never requires plug-in or battery replacement, which makes it unique from competitors. 
MICROCURRENT TECHNOLOGY: 

Our V Facial Lifting Massager emits a very low-voltage electric current. This low voltage electric current gently eliminates the signs of aging, repairs damaged skin, improves collagen production, decreases obesity, lymphatic drainage, increases skin firmness, elasticity, and rejuvenation.
360°ROTATABLE PLATINUM BALLS: Our V Facial Lifting Massager stands on the top with 360°rotatable double balls, which is perfect to work on whole-body. Its double wheeled structure ensures smooth massage and eliminates excess water from the skin, removes facial lines, crushes cellulite, burns fats, and repairs skin cuticle tissues to keep you young all the time.
PORTABLE: It doesn't matter if you have a busy schedule, our V Facial Lifting Massager will be with you, and you can use it anytime even you are traveling or working at office and home.
How To Use :

Specifications :
Material: 

STAINLESS STEEL
Package Includes :